10 Important Facts about Labrador Retriever dog breed
Labrador Retriever is the most popular dog breed in the united states. They are both loving and hard-working dogs that can be used for many purposes
For today's posts, we'll talk about 10 important facts about labrador retrievers
Labrador retrievers were originally used by fishermen to help them in hauling nets and catching fish in the cold and chilly north Atlantic.
Today these dogs are often used as household pets and as assistance dogs, search and rescue dogs and they're also used in the show and competitive dog sports.
The well-known labrador retriever, despite being the most popular dog, this breed is not for everyone if you're wondering whether or not the lab fits your lifestyle read this whole post to find out.
1. Labrador retrievers are one of the most sweet nature dog breeds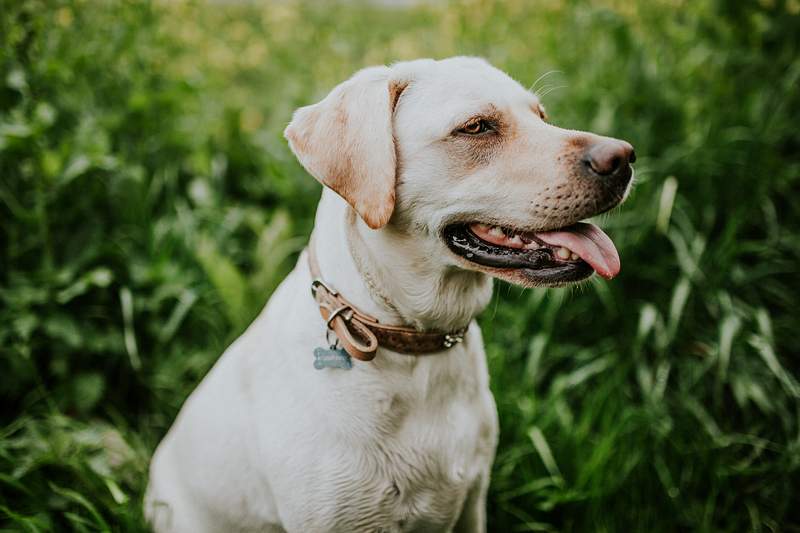 These dogs ranked as the most popular dog in the united states for a reason.
Labs are sweet, kind, gentle, and people-pleasing, they're also smart and adaptable enough to do various tasks in different environments aside from their sweet personality, labs are also muscular and athletic dogs which makes them the perfect companion for active owners at home. How to choose the perfect dog breed
These dogs also like to be friendly with the younger family members of the household, they are devoted to their humans and would be more than happy to serve their family.
However, there are two traits that are not acceptable for these dogs; shyness and aggressiveness towards humans and other animals.
2 Labrador retrievers need regular grooming
Labs do shed profusely which means, they'll need extensive grooming they do shed all year round but they shed heavily twice a year during these times you may need to brush them more often to help remove loose hair that falls off the floor.
Bathing should be done at least every two months to keep their fur in its best condition after every swim they will need to be rinsed off with fresh clean water to make sure that any excess dirt mud or chemicals are removed from their hair to prevent bad breath and gum disease.
It is important that their teeth are brushed as frequently as you can, if you can do it every day that's better to prevent tartar and bacteria build-up.
Trim their nails about every two weeks or so if you hear clicking on the floor while they walk it's a sign that their nails are already long and need to be clipped.
Regular trimming of their nails also ensures that you won't get scratched once they decide to jump on you or while they're playing with kids.
3 Labrador retrievers need plenty of exercise
Built for sports, labs have huge amounts of energy which means that they'll need plenty of physical and mental stimulation
You can engage these dogs with various activities such as swimming which is their favorite running, jogging, or playing outside – these dogs will also enjoy fishing activities since they were originally bred for such purposes
You can also teach them to pick things without biting them strongly such as downed birds and fish.
Naturally, these dogs have soft mouths due to generations of focused breeding.
Every day these dogs will need about 30 minutes of exercise, they're also known to be workaholics so make sure that they don't overwork themselves.
If you opt to engage them in sporting activities know that these dogs excel in dock diving, hunting trials agility obedience, and rally.
After a long day outside, these dogs will happily jump and snuggle with you on the couch.
4. Labrador retrievers need proper training and early socialization
Lively and full of energy, proper training, and early socialization is important for labrador retrievers so they grow into well-behaved dogs
Fortunately for their owners, these dogs are intelligent enough and are eager to please their owners which means that they are able to learn commands in a short time
Born to be working dogs, this breed will be very active, so you need to provide them with various activities for them to burn off their energies.
To start with the training, you can enroll lab pups in puppy kindergarten where they can learn good manners as well as be able to learn how to be comfortable around other people and animals
Labs are large, rowdy dogs if you can't teach them proper canine manners while they're still young then you'll have a tough time once they grow old
5. Labrador retrievers have weather resistant coats
Labs are double-coated dogs, their outer coat is short and rough in texture and it keeps them protected from elements such as the cold and wet. Meanwhile, their undercoat provides insulation
These dog's coats help them to work in various settings, especially during fishing and hunting activities
6. There are health risks you need to watch out for when owning labrador retriever
Like all of the dog breeds, labrador retrievers are also prone to certain health conditions skin allergies, cancer, cataracts, epilepsy, heart diseases, hip and elbow dysplasia, obesity, progressive retinal atrophy, and osteochondritis are only some of the health conditions you'll need to watch out for with these dogs to ensure that they live a long and happy life.
Make sure that they visit the veterinarian regularly about once or twice a year with proper care labs, they can live for 12 to 13 years.
7. Labrador retrievers have huge love for water
They have a thick tail sometimes called an outer tail that serves as a powerful rudder along with a webbed foot that allows them to swim fast as well as the water-resistant coats that keep them comfortable even in cold water.
It's almost like labs are meant for water, because of their ability to be excellent swimmers labs are often used in dock diving, trials and they don't disappoint
8 Labrador retrievers need to be with their humans
Labs thrive in their human presence which means that they should not stay in the backyard or at the kennel instead, they need to be indoors close to their pack.
These dogs like to be included in all family activities and if they're left alone for long periods of time they may become depressed which can lead to separation anxiety.
9. Labrador retrievers are mouthy dogs
It is common for retriever dogs to be mouthy, including labs, these dogs feel happy whenever they get something to carry in their mouth may be a remote.
A children's toy slippers or anything that fits into their mouth, they don't stop there though labs are also known to be chewers for this reason it is vital that you provide them with their own chewing toys and make sure that they're sturdy enough for them to last long
10. Labrador retrievers are among the world's most versatile dogs
They are smart, eager to please, and hardworking, labs have the behaviors of a dog best suited for most canine jobs
These dogs are a popular choice for a variety of tasks including service work, search and rescue, and bomb and drug detection
They're also used for therapy jobs and they usually visit the elderly in hospitals to provide joy and companionship for patients
Labs also make good assistance dogs for the disabled, however, there's one thing that you should not expect from these dogs and that's to be effective guard dogs and watchdogs
This is because labs are sweet and social enough to treat every stranger as their friends and now you know why labs became the most popular dog breed in the United States of America.
Just make sure to provide them with everything they need and you are sure to have a wonderful, loving, and hard-working companion.