10 Things to Know about Dachshund Dog
A furry little sausage, yes that's a dachshund, some of their names also include doxies hot dogs, sausages, basically, anything that describes their appearance with a long body and short legs. They have unique characteristics from other breeds.
Regardless, dachshund owners would admit that their pets are the greatest. Pablo Picasso and Albert Einstein are just two of the many notable personalities that adore these pets.
With dachshunds, odd-looking bodies, there is something else that's weird about them, one expects to have regular conversations with dachshunds
But dachshund owners know that these dogs are not quiet. If they're happy they will tell you about it using their vocals, they are yappy dogs who do not know when to keep quiet and like their presence to be known, even if you do not literally understand what each other says.
You'll be surprised how the two of you can actually carry on a conversation, in the long run, you will eventually get used to the way they communicate, aside from talking, they also like to bark. 8 Things Only Kangal Dog Owners Understand
They'll alert you of the incoming danger or threat but they will also let you know if a cat passed by.
2 dachshunds have the cutest tiny gate
Everyone who saw dachshunds in real life would agree that these dogs have a very unique and cute way of walking maybe it's because of their long but short body, but they move in a sideways fashion which adds to their uniqueness.
Although, they can easily run in a straight line. It looks like they're going sideways, perhaps one of the reasons why people are a fan of dachshunds is because of their little sausage size and it's not a bad thing
3. Dachshunds will only hear what they want to hear
If dachshunds are not trained when they are young, it's going to be a problem for you. This breed tends to be strong-willed, this gets worse if they grow up without proper training.
Start training early, let them know that you are the leader of the pack, if they make eye contact with you they will usually be obedient.
However, if they avert their eyes it only means that they do not want to do whatever you're asking of them if this happens make sure to be firm and consistent.
Also never use harsh punishments on all dogs regardless of their breed Instead, make training short but sweet by using positive reinforcement techniques such as food rewards playtime, and lots of praise
if you let a dachshund ignore you once, it will eventually happen again until the day comes that your dog will never listen to you or be selective on what you're asking them to do.
4. dachshunds have a huge love for food
Dachshunds are known for being gluttons, that's why it is important to strictly plan their diet. it is just as important to observe them and never leave them alone in a room with a food source, especially if it is table food.
Although table foods are not recommended for them to eat. Dachshunds will do everything to take a bite just so you know these dogs are good at acting, they'll make you feel guilty until you Share your food with them.
However, they won't stop at the first bite as a matter of fact they will actually feel more motivated to get food from you
for this reason, you need to be firm not to give them table food, it's for their own good anyway.
5. Dachshunds are lap dogs
These dogs thrive on physical contact with their humans, if they see that your lap is free they will take it as an invitation for them to jump and lay on it and you're probably not going to complain. 10 Facts about Australian Shepherd Dog
Seeing how cute and adorable they are even with their short legs, these dogs will do everything to be next to you as close as they can, they crave human companionship and will not hesitate to show it to you
6. Dachshunds love to dig
If you have a yard, you may observe small to medium-sized holes on it, before wondering who might have caused this check your dachshund's toenails, first and look for some evidence aside from looking at his claws, you may also see a little bit of dirt on their nose, this usually happens because they're trying to catch the scent of garden pests such as mole.
Once they catch it don't be surprised if they suddenly dig like crazy, well at least digging helps in burning off their energies, plus it's one of the ways to enjoy their lives, so who are we to stop them.
7. Dachshunds are pillow enthusiasts
Dachshunds have an extreme love for pillows, you may notice these dogs sleep on them, chew them, and at some point, they may even try to remove their stuffing.
Once they've chosen their favorite pillow, it's hard to take it away from them, because of this, most dachshund's owners eventually give up and let these wiener dogs keep their favorite pillow.
To avoid them getting your own pillow, it is highly recommended for you to buy them their own sturdy and chew-resistant pillow that they can keep munch or play with.
8. Dachshunds love to burrow
Aside from their extreme love for pillows and food, there's one more thing that this breed loves to do and that is burrowing.
If you can't find the furry little sausage of yours, you might need to check under the covers piles of laundry towels or any place inside your house where they can burrow they might be hiding their long bodies deep into the tunnel.
They find it comfortable to lay with you, you might also find them burrowing between the couch or sofa cushions, therefore it is important to check first if there's a dachshund hiding under the cushions. 10 key facts about Shih Tzu dogs
9. Dachshunds are known to release bad gas
Expect accidents to give off smelly farts, some say it smells like a failed septic tank, while others resemble it to week-old garbage. Whatever the smell is, it is not pleasant to our nose you may try to change their diet and soon you'll be surprised to know that it did not change anything at all.
The best thing to do is just accept the fact that they release some serious bad-smelling farts it's no big deal if you compare what they'll have to offer, but be prepared to wake up in the middle of the night with the smell of their fart
10. The Dachshund's lifespan is as long as their bodies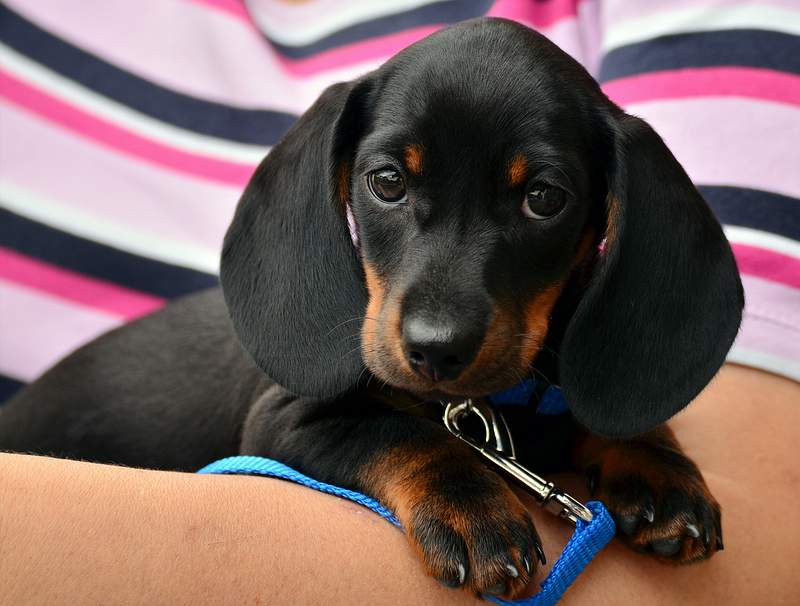 On average Dachshunds have a lifespan of at least 12 to 16 years old, some even live longer at about 17 to 20 years. In fact, a Dachshund named Chanel once held the title of the world's oldest dog in the early 2000s.
Prolong your dachshund's life by providing them with a proper diet, a good amount of exercise, regular veterinary checkups as well as lots of love attention, and affection.
In the end, although this breed might irritate you with their vocals and their stubbornness, they will never hesitate to show you how loyal and devoted they are to you and your family, dachshunds are ready to protect you from danger and they will also happily play with all members of the house. And that is why they are the best, most suited family dog.