Actor and musician Christopher von Uckermann is no stranger to advocating for Corky the orca's freedom, as he has teamed up with PETA for a powerful video telling her story, and most recently he joined the group for a protest on the Mission Beach Boardwalk in San Diego to remind everyone that Corky belongs in the ocean—not in a tiny tank.
Christopher took a break from his pop group RBD's reunion tour to "trap" himself inside a snow globe that mimicked the minuscule tank in which Corky, the saddest and longest-held captive orca, exists. He also sent a letter to SeaWorld calling for her release to a seaside sanctuary.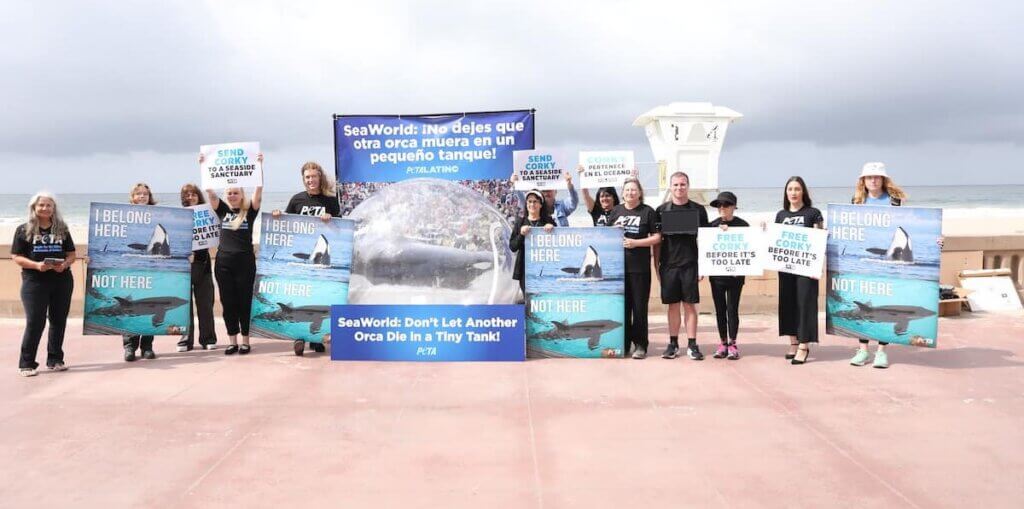 "Corky has survived almost unimaginable deprivation and suffering—and nothing can change or atone for that—but you could at least give her a brighter future," wrote Christopher. "A seaside sanctuary is already being built for Corky in her home waters off the coast of British Columbia. We'd sing your praises, literally, at every concert if you'd announce that you'll send her home."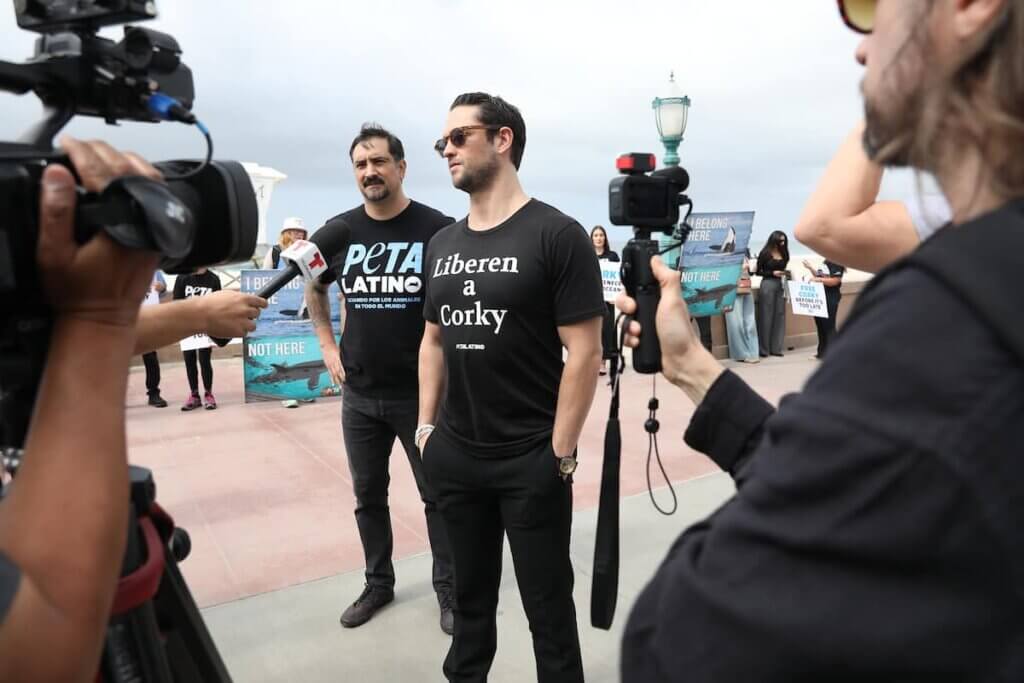 Like Lolita, the orca who died in August after spending more than five decades imprisoned in a tiny tank at the Miami Seaquarium, Corky was sold into the entertainment industry after being violently torn away from her family and her ocean home. She was used for years as a breeding machine—but none of her babies survived past 47 days. Her last pregnancy ended in a miscarriage, and her dead calf was found at the bottom of her concrete tank at SeaWorld. She has been kept captive for nearly 54 years.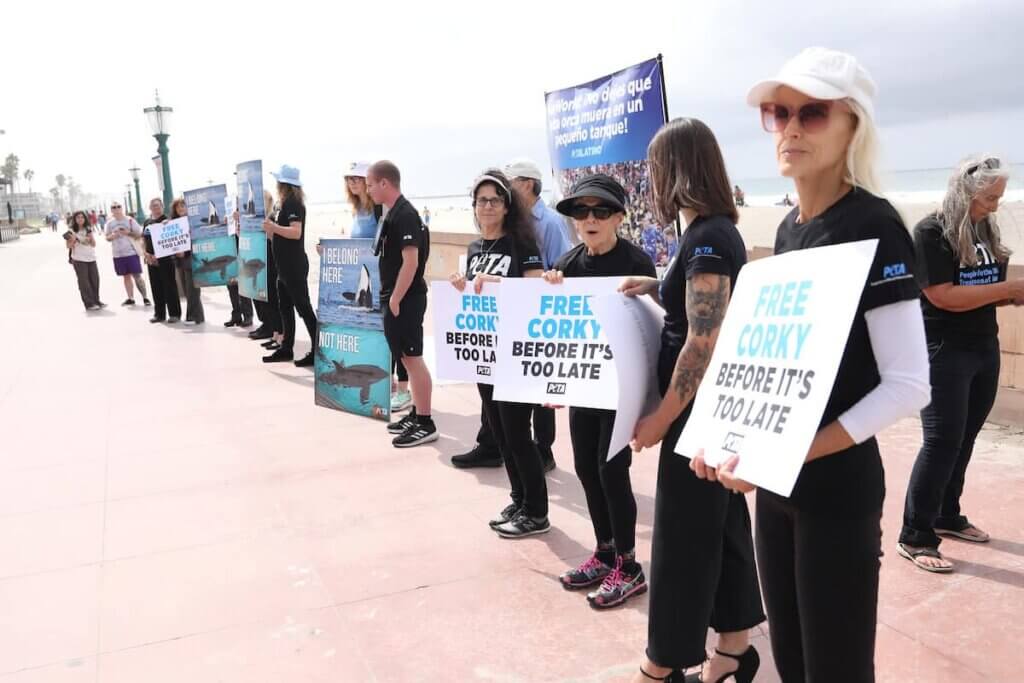 Corky Needs Your Help!
Christopher's passionate advocacy for Corky's freedom serves as a powerful reminder of the urgent need for change. As we reflect on Corky's heartbreaking story, it's obvious that she deserves a life free from the confines of a tiny tank. Let's not allow her to suffer the same tragic fate as Lolita, and let's make sure her story serves as a catalyst for positive change to benefit all animals exploited at marine parks: