For Immediate Release:
November 2, 2023
Contact:
David Perle 202-483-7382
Charleston, S.C. – PETA has discovered that on October 25, the federal government filed new charges against Bhagavan "Doc" Antle for conspiracy to commit money laundering and conspiracy to violate the Lacey Act, which, in part, prohibits trade in wildlife who have been illegally transported or sold. These charges cover some animals and some transactions not covered by Antle's original federal indictment, which alleged money laundering and wildlife trafficking of animals, including endangered cheetahs and a chimpanzee. The new charging documents allege the interstate sales of two lion cubs and two tigers and the interstate transport of a juvenile chimpanzee purchased for $200,000. PETA sent an official complaint today to the U.S. Department of Agriculture (USDA) asking the agency to terminate the two federal Animal Welfare Act (AWA) licenses that allow Myrtle Beach Safari, Antle's roadside zoo, to continue operating.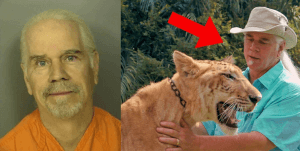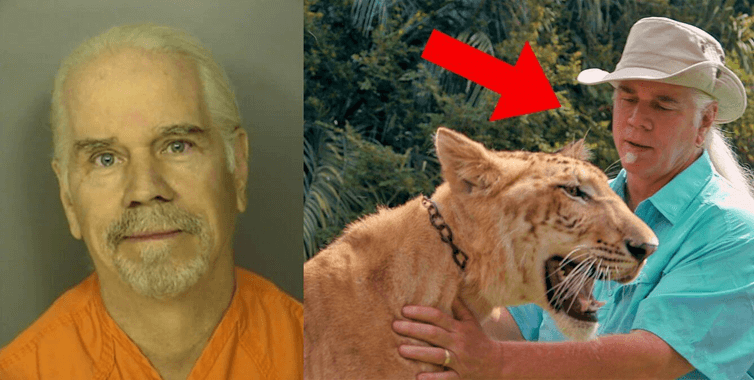 PETA's complaint notes that Antle's four recent felony convictions in Virginia state court for wildlife trafficking and conspiracy to commit wildlife trafficking disqualify him from holding an AWA license and that the facility's second license in the name of Antle's romantic partner, China York, was obtained in an attempt to circumvent the inevitable termination of his license and must therefore also be terminated.
"For years, Antle has exploited big cats, chimpanzees, and other endangered animals; torn baby animals away from their mothers for dangerous and stressful public encounters; and denied them any semblance of a natural life," says PETA Foundation General Counsel for Captive Animal Law Enforcement Brittany Peet. "PETA is calling on federal authorities to revoke his licenses and shut down his sordid operation."
Antle's state court convictions resulted in a $10,000 fine, a two-year suspended sentence, five years of probation, and a five-year ban on working with, trading, possessing, or engaging in other activities with non-native exotic wildlife. Antle's federal court case docket indicates a change of plea hearing, which could mean that he plans to enter a guilty plea for at least some of the charges to which he'd previously pleaded not guilty.
PETA—whose motto reads, in part, that "animals are not ours to use for entertainment or abuse in any other way"—opposes speciesism, a human-supremacist worldview. For more information, please visit PETA.org, listen to The PETA Podcast, or follow the group on X (formerly Twitter), Facebook, or Instagram.