For Immediate Release:
November 13, 2023
Contact:
Akira Kyles 202-483-7382
Philadelphia – After learning from PETA that breathing-impaired breeds (BIBs)—including bulldogs, pugs, boxers, and other flat-faced dogs—suffer from devastating health conditions, Rite Aid is phasing out all greeting cards featuring the breeds at its more than 2,100 stores nationwide. To show thanks for its sweet move, PETA is sending Rite Aid a decadent custom vegan cake featuring decorations of adorable pups who aren't breathing impaired.
"Flat-faced dogs are deliberately bred to have life-threatening deformities that make it difficult for them to breathe and drastically reduce both their life expectancy and quality of life, and glamorizing them fuels demand," said PETA Vice President Tracy Reiman. "PETA applauds Rite Aid for refusing to prop up the cruel breeding industry and urges other companies and organizations to follow its lead."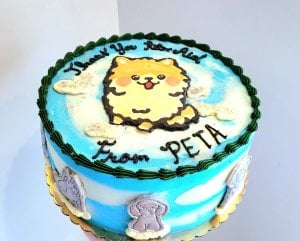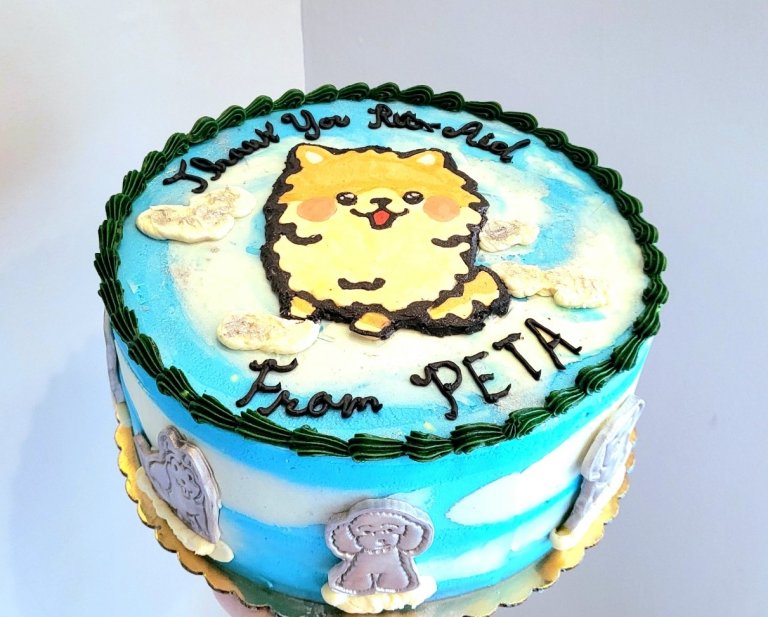 Credit: Better & Crumbs
A recent study showed that the life expectancy of many BIBs was significantly and shockingly lower than other breeds—French bulldogs average just 4.5 years—in large part because they're predisposed to life-threatening conditions that include brachycephalic obstructive airway syndrome, spinal disease, and dystocia. The breeding industry responsible for these deformities is also one of the driving causes of the homeless-animal crisis—at any given time, there are 70 million dogs and cats in the U.S. in need of a home, and every dog who is bred robs a homeless one of a chance at adoption.
This isn't the first time that Rite Aid has earned some major kudos: The chain previously banned cards featuring unnatural depictions of great apes that could hinder conservation efforts and pledged to install signs at all its stores alerting customers to the dangers of leaving animals and children in parked cars.