Victory! Rite Aid agrees that there's nothing cheerful about dogs who can't breathe. After learning from PETA that breathing-impaired dog breeds (BIB)—including bulldogs, pugs, boxers, and other flat-faced dogs—suffer from devastating health conditions, Rite Aid is phasing out all greeting cards featuring the breeds at more than 2,100 stores nationwide. The third-largest U.S. drugstore chain hopes to have them off the shelves entirely by June.
PETA is celebrating Rite Aid for taking a stand against promoting flat-faced dogs and urges other businesses to follow its lead. To show our thanks, we're sending the company a decadent custom vegan cake featuring decorations of adorable pups who aren't breathing-impaired.
This isn't the first time we've thanked Rite Aid for helping animals. The chain previously banned greeting cards featuring unnatural depictions of great apes that could hinder conservation efforts and pledged to install signs at all its stores alerting customers to the dangers of leaving animals and children in parked cars.
Why Not Using Images of BIBs in Greeting Cards Can Help Dogs
By leaving these suffering breeds out of sharable cards, Rite Aid is helping to reduce these breeds' visibility, which in turn can reduce demand for dogs purposely bred to have life-threatening deformities.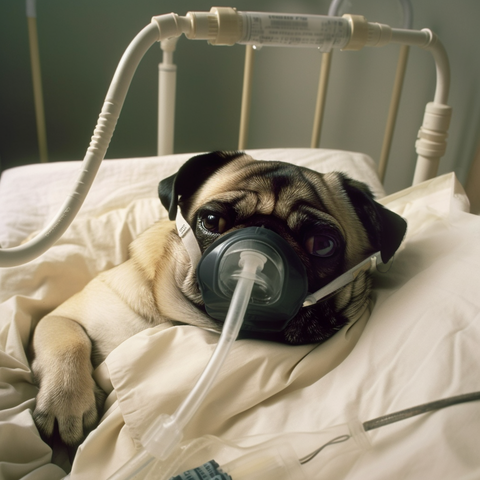 BIBs suffer from a multitude of health problems due to their deliberately distorted and restricted airways, which shorten their lives and cause them to pant, snort, wheeze, and struggle to breathe—all to achieve a particular look.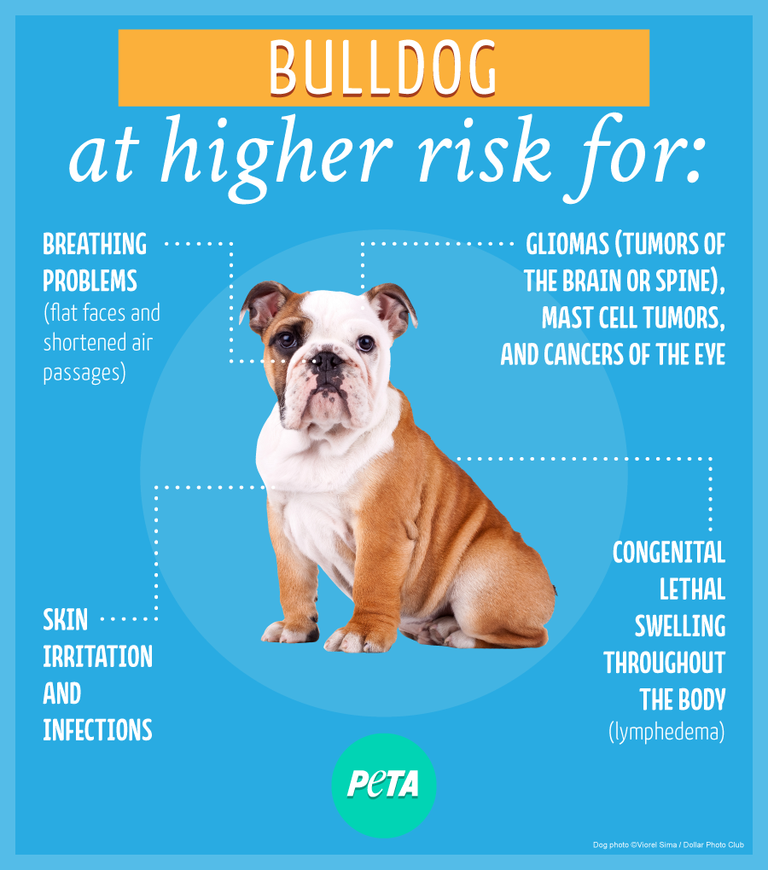 A study showed that the life expectancy of many BIBs was significantly and shockingly lower than that of other breeds—French bulldogs live an average of just 4.5 years—in large part because they're predisposed to life-threatening conditions. The breeding industry responsible for these deformities is also one of the primary causes of the homeless companion animal crisis—at any given time, 70 million dogs and cats in the U.S. are in need of a home, and every dog who is bred robs a homeless dog of a chance for adoption.
How You Can Help BIBs: Urge the University of Georgia to Stop Bullying Dogs
The University of Georgia (UGA) continues to prop up the cruel dog-breeding industry by making bulldogs its symbol and subjecting them to the stress and danger of being used as its mascot, Uga.
It's cruel to shuffle live animals from game to game as if they were sporting equipment. Being forced into a bright stadium full of screaming fans and frightening noise is stressful and terrifying for sensitive animals, including dogs, who are affectionate and loyal and would much rather be at home with loving guardians.
Most universities and professional sports teams now use costumed human mascots, who can engage with fans, pose for pictures, lead cheers, and pump up the crowd.
Please contact UGA officials and urge them to replace the school's live bulldog mascot with a willing human one.