Published by PETA.
You may be putting your heart and soul into helping animals, but did you know that your sweet tooth can help save animals, too?
PETA has partnered with Uncle Eddie's Vegan Cookies, a company whose delicious baked treats have wowed vegans for decades, to create a special limited-edition line of cookies. Two dollars from every bag purchased will be put into PETA's "cookie jar" to help us do even more to stop cruelty, exploitation, and abuse.
Now, that's one smart cookie!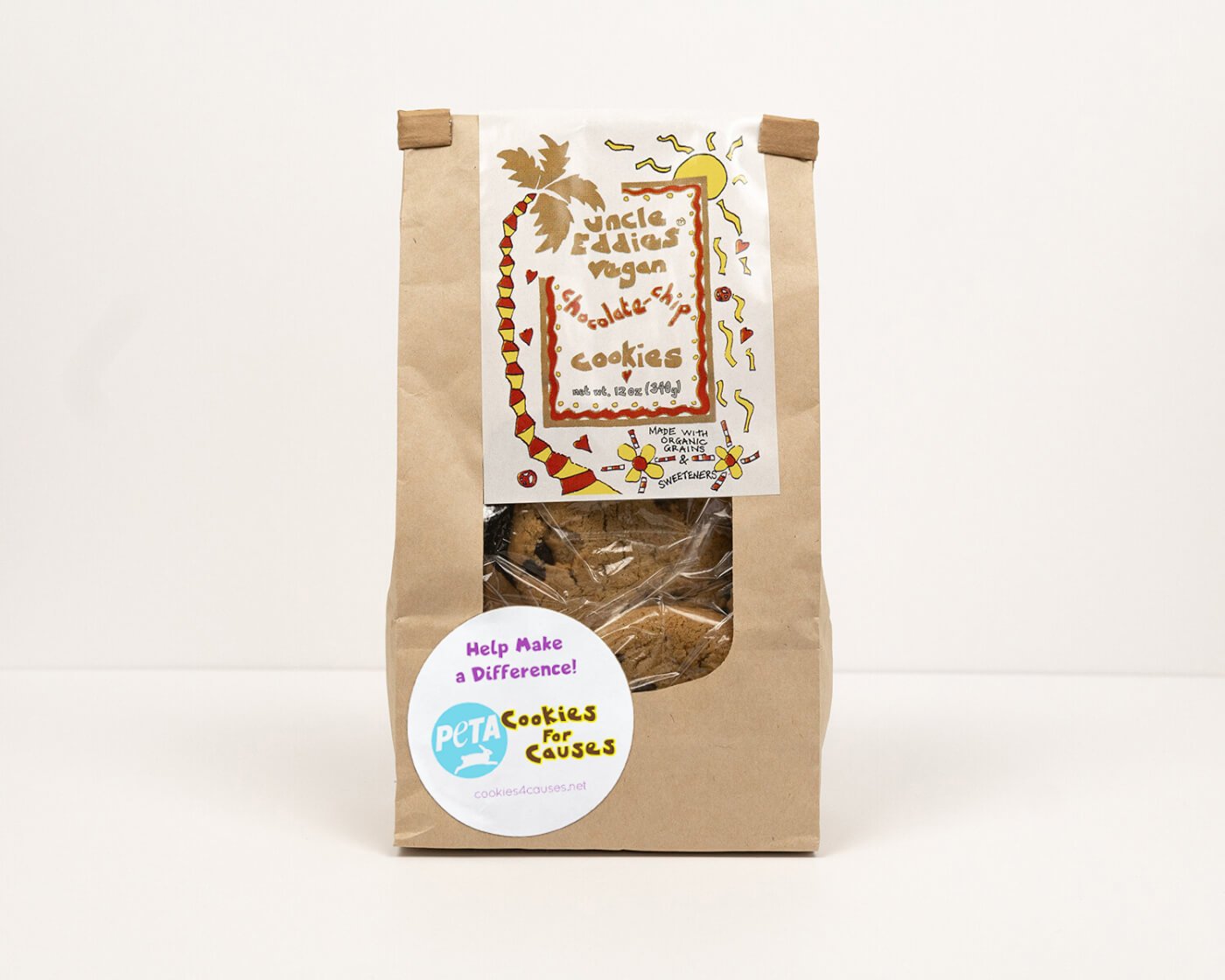 Uncle Eddie's knows what's up when it comes to cookies. This family-owned bakery has perfected the best melt-in-your-mouth recipes. Everything it offers is delicious and, of course, vegan.
Will you try the magnificent Molasses or the comforting Cocoa Spice cookies? Maybe you're more into the classics, such as Chocolate Chip and Oatmeal Raisin.
Whatever flavor (or flavors) you choose, each will give you the delicious feeling of knowing that your purchase is supporting a great vegan-friendly business and PETA's lifesaving work for animalkind.

We love Uncle Eddie's Cookies, a brand with compassionate values and products, and we know you will, too!
Load up on cookies at Uncle Eddies's Cookies for Causes page!