Following a PETA complaint, the Washington State Department of Health's Veterinary Board of Governors has opened an investigation into the University of Washington (UW) following the gruesome death of a monkey during a botched procedure at the school's primate center.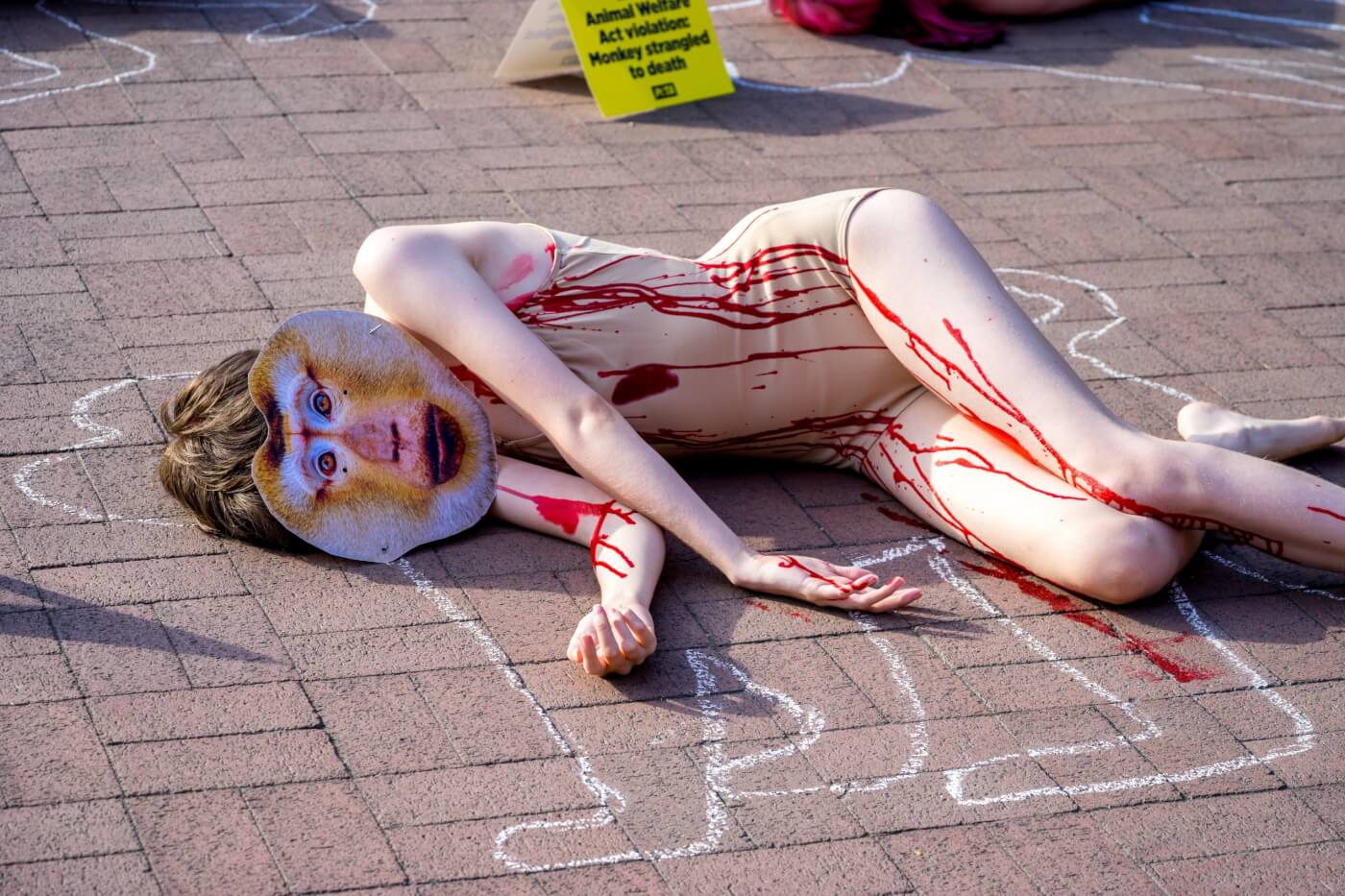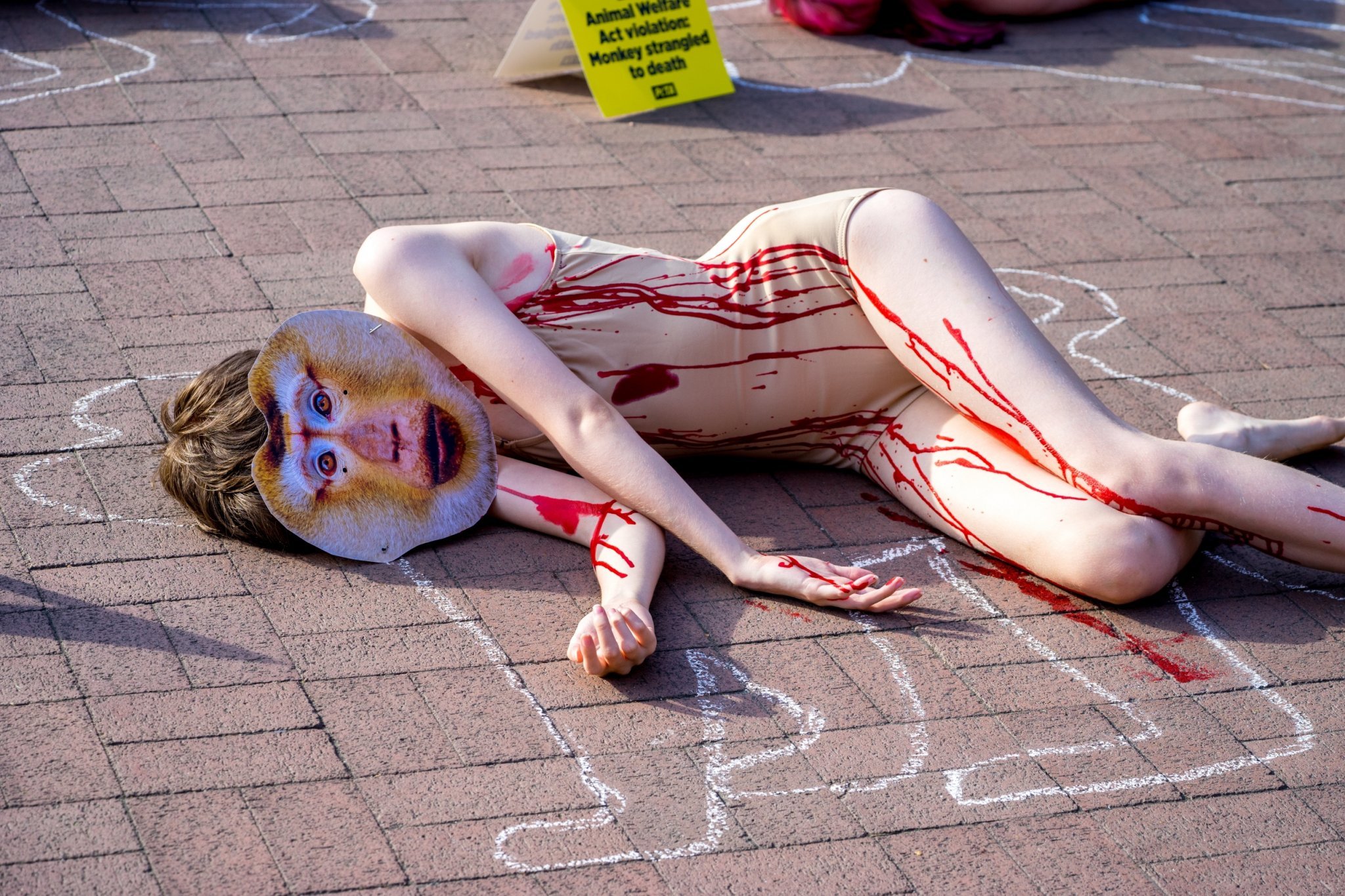 PETA first revealed the monkey's death publicly after hearing about it at a meeting of the UW Institutional Animal Care and Use Committee. Here are the disturbing details: Staffers sedated an 8-year-old male rhesus macaque in order to remove dead tissue accumulating around a metal device that experimenters had implanted into his skull. There was no veterinarian present. There was no emergency equipment or medication. So when the monkey went into distress, a staffer had to take an elevator to another area of the center to retrieve a portable anesthesia machine. That machine was faulty and caused a traumatic pressure injury to the monkey's lungs, essentially blowing them up like balloons. He went into cardiac arrest and died.
So let's recap. A monkey's skull implant became infected—a painful and common occurrence in monkeys subjected to brain experiments—requiring aggressive treatment, and he was apparently killed by unprepared staff who didn't know what they were doing. PETA is grateful to state officials for taking this monkey's death—and the apparent incompetence of UW staff—seriously.
Not long after PETA uncovered this monkey's death, UW was cited for a raft of other violations in a just-released U.S. Department of Agriculture report. This report revealed that another monkey being subjected to skull surgery had sustained brain damage when a UW experimenter left the room to take a phone call, leaving an unskilled trainee to botch the procedure, piercing the monkey's brain. Other violations include subjecting a monkey to two surgeries when only one was approved; subjecting 16 rabbits to a combination of unapproved procedures and 18 squirrels to unapproved surgeries, leading to complications for six of them; and failing to give monkeys a daily water ration.
PETA has previously exposed that UW experimenters have left needles, gauze, and other surgical equipment inside monkeys' bodies; that infant monkeys have died from undiagnosed diseases and malnourishment; and that days-old monkeys have been mutilated and killed by other caged and stressed primates, among other horrors.
Join thousands of PETA supporters in calling for the immediate closure of the primate center at UW and its satellite facilities and for the release of the monkeys to reputable sanctuaries, where they would be afforded the safety and dignity that they deserve for the rest of their lives.