Following a nudge from PETA, Carnival Cruises announced new vegan menus as part of an initiative to offer a wider variety of dining options for guests. Passengers can now enjoy delicious meals that are kinder to animals, including a Hawaiian Salmon Poke starter made with fish-free salmon, a spaghetti carbonara dish, and three decadent desserts. In recognition of this compassionate move, PETA is awarding the company a Vegan Voyage Award.
Here are some of the delicious new menu items being added:
Hawaiian Salmon Poke with plant-based salmon, edamame, mango, and cucumber
Crispy Stuffed Mushrooms with spinach and delicious cow-friendly cheeses
Spaghetti Carbonara pasta with onion, garlic, and vegan bacon
A savory Grilled Tofu Steak covered with barbecue sauce, served with a Hasselback potato and mixed vegetables
Baked Vegetable au Gratin with puff pastry and melty vegan cheeses
A classic Eggplant Cutlet a la Parmigiana covered with savory vegan mozzarella and topped with pesto and basil leaves
A Key Lime Velvet Cake combining citrus flavor with raspberry and strawberry
A Dutch Double Chocolate Pave with alternating layers of cake and vegan buttercream frosting
A Cappuccino Pot de Crème with coffee flavors and a cinnamon crème Chantilly
Carnival plans to roll out vegan menus to the rest of the fleet throughout fall 2023, starting with the Carnival Freedom and Carnival Horizon ships.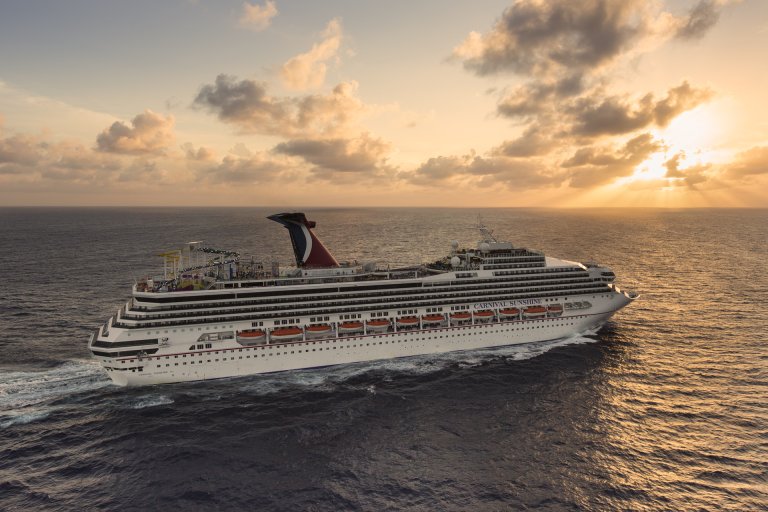 In addition to sparing the lives of nearly 200 animals a year, going vegan is better for your health—it even reduces your chances of developing heart disease by a whopping 32%, according to a large-scale study conducted by Oxford University.
How to Travel With Animals in Mind
It's easy to be kind to animals no matter where you are. If you're committed to being conscientious both at home and on vacation, be sure to check out the great travel resources that PETA has made available.
10 Great Vegan-Friendly Travel Destinations