As the war in Ukraine rages on and residents flee their homes, leaving animals behind to face the missiles and gunfire on their own, little sweethearts like Alaska have no choice but to endure the misery and terror. This gorgeous girl, who had a broken leg with a ghastly abscess growing around it, bleated for help from the PETA-supported rescuers who found her.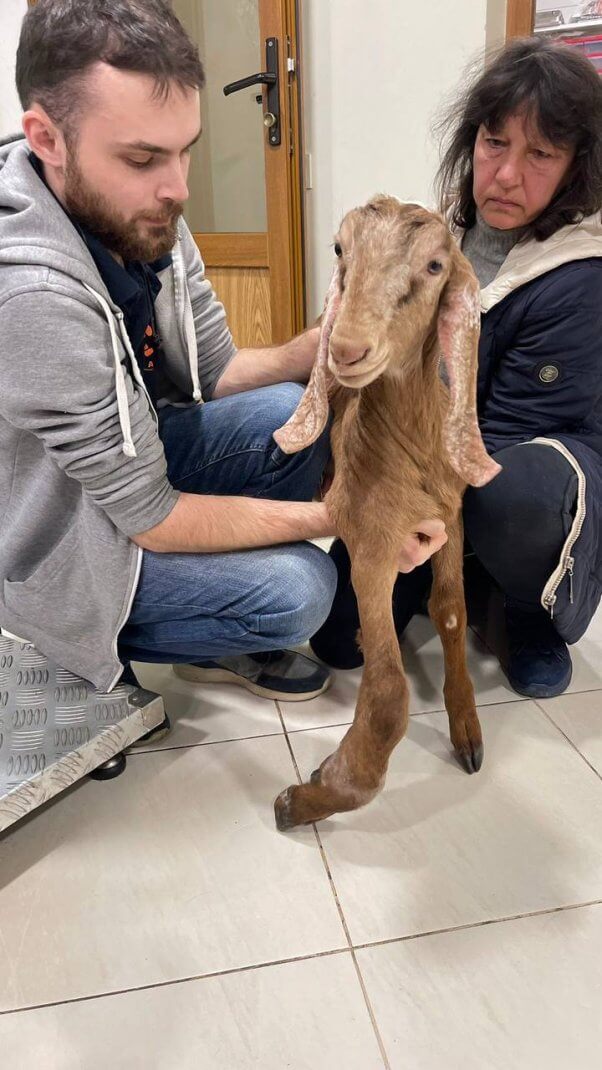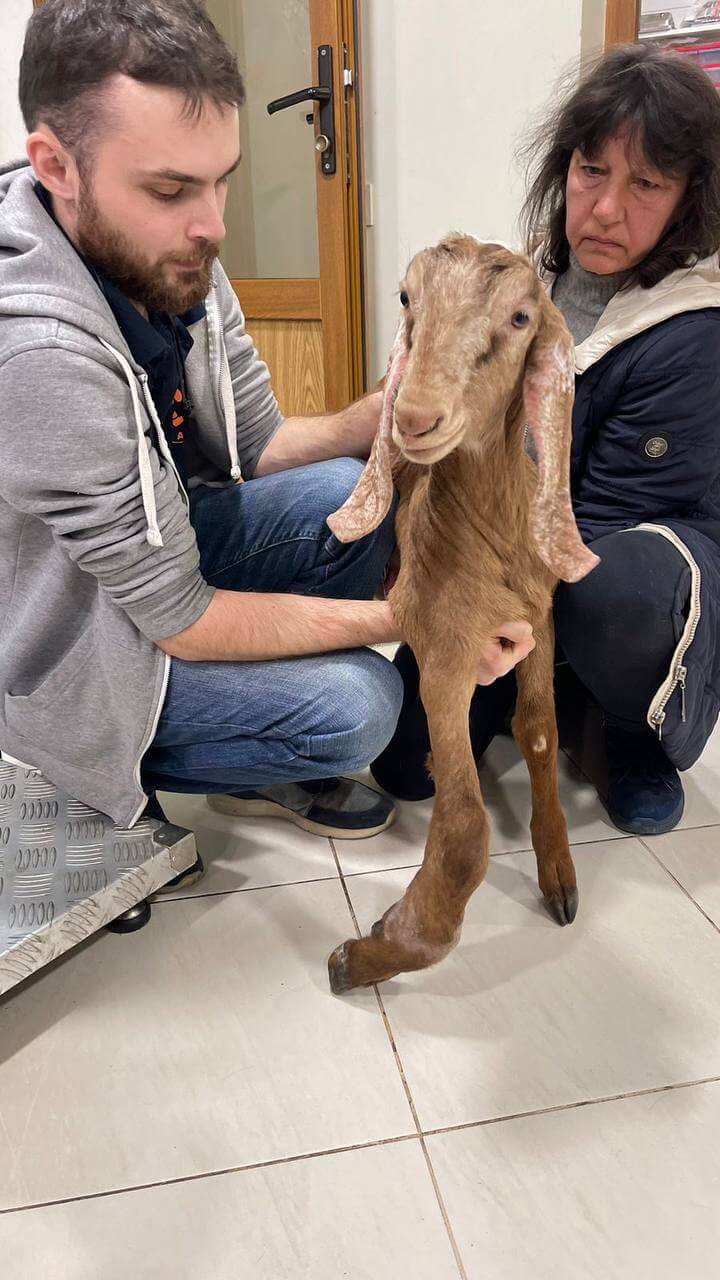 She'll never be lonely again! This bright star made it through an intense surgery and is the GOAT at the PETA-supported clinic.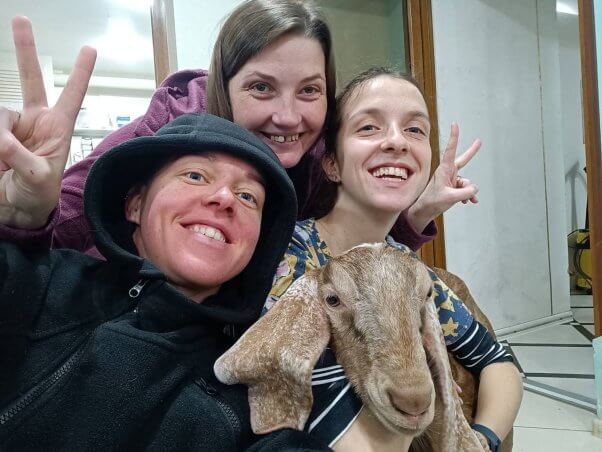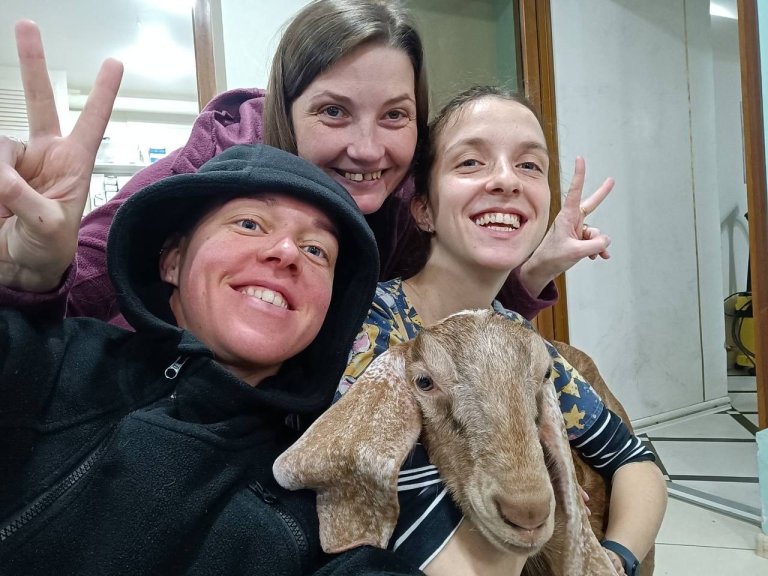 Her veterinarian is confident that she'll soon be exploring and enjoying new adventures, safe from the dangers of war.
Helping Animals During the War in Ukraine
Since the beginning of the war in Ukraine, PETA Germany and its partners have been on the ground building a robust network of rescue workers, volunteers, and activists to help as many animals as they possibly can. You can support this work through PETA's Global Compassion Fund. 
PETA's Global Compassion Fund is moving mountains for animals in Ukraine:
Teams have rescued more than 12,000 animals—and counting!
Cats, dogs, horses, and other animals have been provided with more than 40 tons of food each month.
A spay/neuter program has been established that reaches 150 animals every month.
Beautiful safe spaces are maintained for 800 animals in Kharkiv.
A PETA-supported clinic treats 80 to 100 seriously injured or sick animals every day.