When Karen Davis founded United Poultry Concerns in 1990, most people didn't give a second thought to chickens, turkeys, and other poultry. The nonprofit organization advocated for domestic fowl, including the more than 1 million chickens who find themselves in slaughterhouses across the U.S. every hour.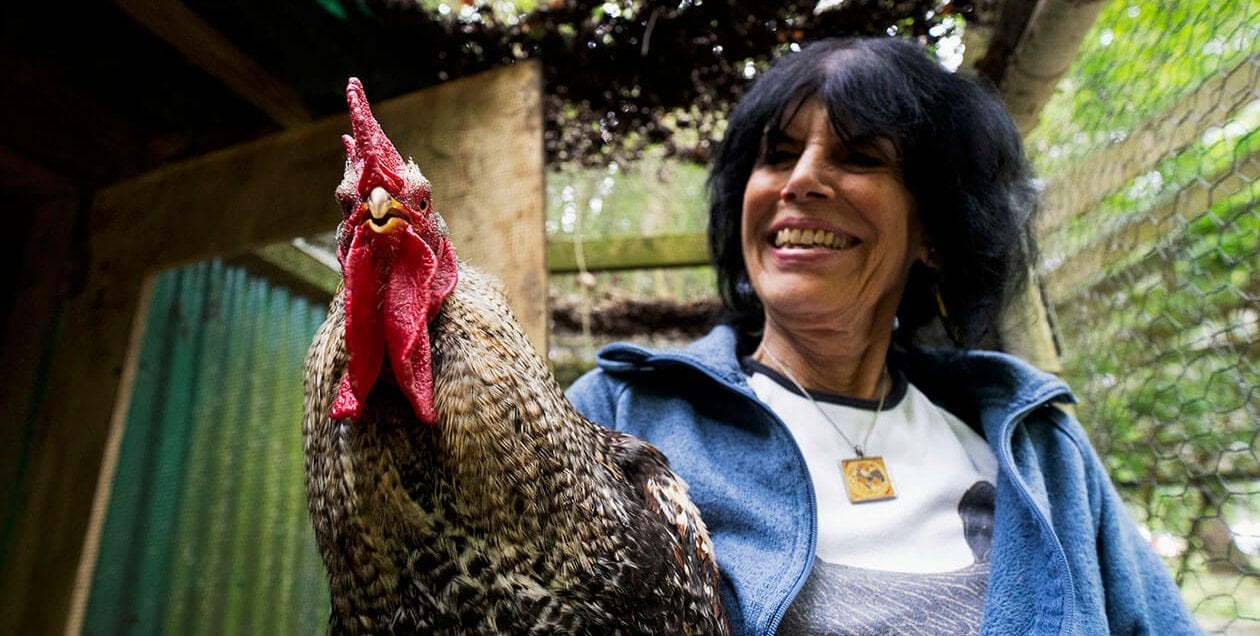 Karen's journey began when she found a small white chicken who was lame and abandoned in a shed on the property she was renting. Karen named her Viva because she was the only survivor of a small flock the property owner had sent to slaughter.
Karen was a prolific writer and founded the Animal Rights Coalition at the University of Maryland in 1989. She campaigned against dropping turkeys from planes, chick-hatching projects in schools, egg factory farms, the disingenuity of "free-range" labeling, and other matters.
"I believe we change hearts and minds by helping people to perceive chickens and relate to them as individuals who, when they are not mistreated, are full of observable vitality, desires, and interests in their own right."

—Karen Davis
Karen leaves a gap in the world of chicken advocacy that each of us can help fill.
Please continue her advocacy to protect birds by hosting a vegan chicken dinner for meat-eating friends, neighbors, coworkers, or relatives; distributing leaflets about who chickens really are; posting a video about chickens on social media; and sending PETA's chicken comic books to school libraries and students. Birds need us now more than ever, and Karen would appreciate the tribute.