In September, PETA received urgent reports that the Rochester Early College High School in Rochester, New York—and presumably the Joseph C. Wilson Foundation Academy Elementary School, which shares both a building and a custodial staff with the high school—uses glue traps. Allegedly, a live mouse found mired in a trap was simply tossed into a dumpster by custodial staff, and later succumbed to her injuries.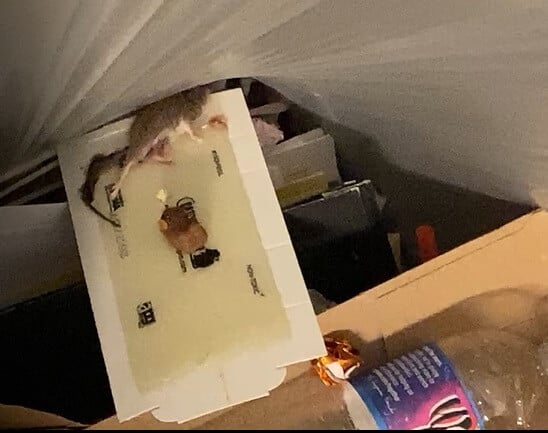 Victims of these sadistic devices suffer immensely, succumbing to shock, dehydration, asphyxiation, or blood loss after ripping themselves apart in their frantic struggle to escape the gooey mess. Exhausted and terrified, they can take days to die—in fact, labels instruct users just to toss trapped animals into the garbage! Furthermore, the U.S. Centers for Disease Control and Prevention cautions against their use because of the human health risks they pose. Glue traps are indiscriminate, ensnaring countless "nontarget" species every year. Shockingly, despite having shared all of this information with school officials, PETA has received no response from them and we're told that glue traps continue to be used, so your voice is desperately needed!
Please politely e-mail school officials and urge them to ditch glue traps immediately and to permanently adopt humane—and actually effective—methods of rodent mitigation. Then share this alert with everyone you know.
Uma Mehta
Principal
Rochester Early College International High School
[email protected]
Rhonda Neal
Principal
Joseph C. Wilson Foundation Academy Elementary School
[email protected]
Rochester Board of Education members
Cynthia Elliott
Board President
[email protected]
Beatriz LeBron
Vice President
[email protected]
Ricardo Adams
Commissioner
[email protected]
Amy Maloy
Commissioner
[email protected]
James Patterson
Commissioner
[email protected]
Willa Powell
Commissioner
[email protected]
Camille Simmons
Commissioner
[email protected]