UN LAB Middleware Label: Title Ends
Major companies have done right by animals in cutting ties with facilities that exploit orcas and other dolphins, and U.K. travel company Jet2holidays must get with the times and follow suit. It's high time for the company to realize that promoting and selling tickets to abusement parks that hold marine mammals in tiny tanks for years is propping up this cruel industry.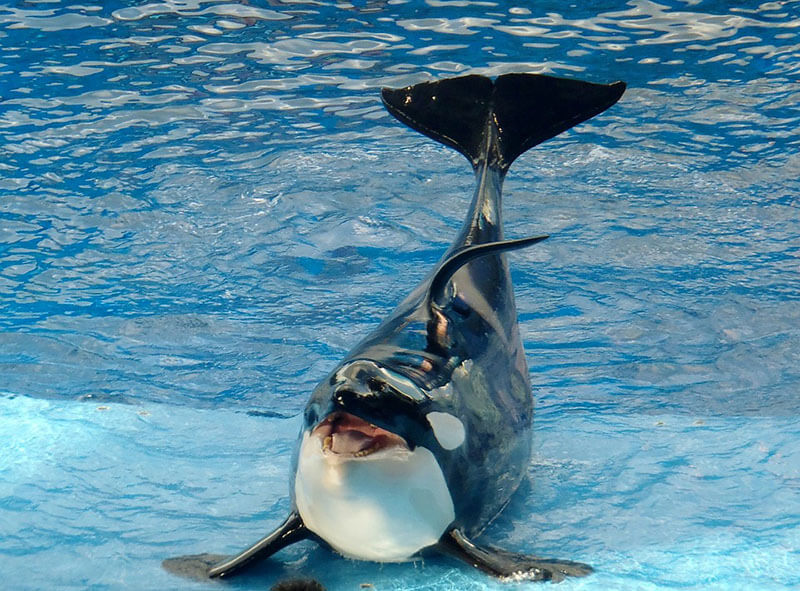 In their natural homes, orcas typically stay with their families for life. They form complex relationships, work cooperatively to find food, and can traverse up to 150 miles of ocean every day. But those held in marine parks have often been separated from their families and are held in cramped tanks in incompatible groups with no way to escape attacks from other frustrated orcas. They may spend decades in a prison around 10,000 times smaller than their natural home range, they're forced to perform confusing tricks for tourists, and many die far short of their natural life expectancy. This is a form of speciesism, a human-supremacist worldview, and it must end.
Jet2holidays is still promoting marine parks, even though the U.K. hasn't had these cruel attractions since the 1990s and Belgium, Canada, France, Croatia, Cyprus, and India have banned cetacean captivity. Airbnb, Club Med, Expedia, Virgin Atlantic Holidays, and many other industry leaders refuse to promote marine parks. It's time Jet2holidays joined them.
Please use the form below to urge Jet2holidays to cut ties with these shameful watery prisons.